647434b3ad694
To give uniform dyeing to the complete yarns , we use Cheese dying Fongs machines with Vessel Capacity ranges from 54 Kgs to 1000 Kgs! Our dyeing capacity is 4 tonnes per day with very less water consumption & high efficiency. We achieve consistency of dyed colours.
647434b3adbd0
We use Italian made Stalam RF Yarn dryer machine for high efficient time saving drying. Fibre damaging in yarn is hugely avoided with this drying!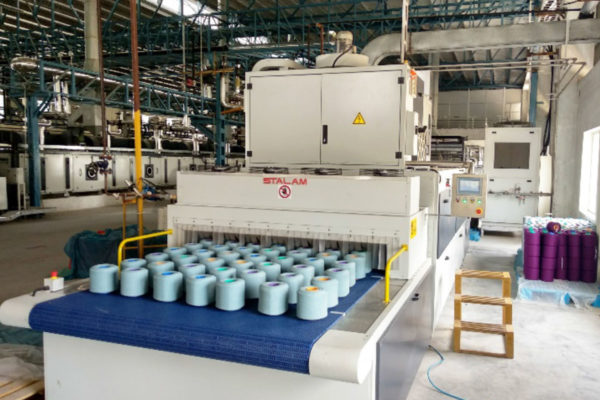 647434b3ade9d
All of Cotton, Viscose, Polyester & Poly cotton fabrics can be dyed using our Hydraulic jigger & CPB (Cold Pad Batch) machines.
Hydraulic Jigger - HARISH
We have fully automated hydraulic jigger machines 6 Nos.  with the total capacity of 6 tonnes  and with PLC Controlled feeding - these runs with high efficiency and less power / water consumption than the conventional fabric dyeing machines. Fabric shade evenness will be great.
With this Cold Pad Batch Waterless Salt less & water less Fabric dyeing machine, we get high productivity around 60 mtrs / minute with high dye fixation! Water and energy consumption is very very less!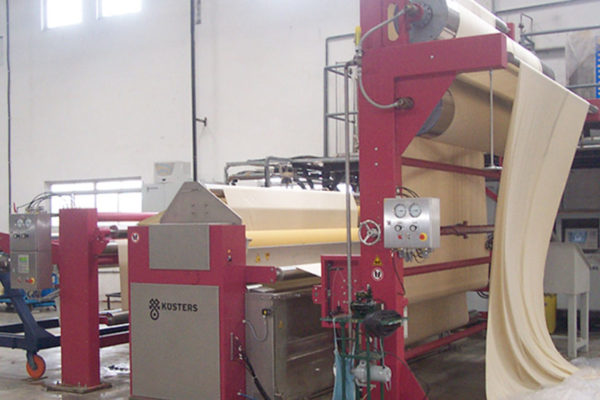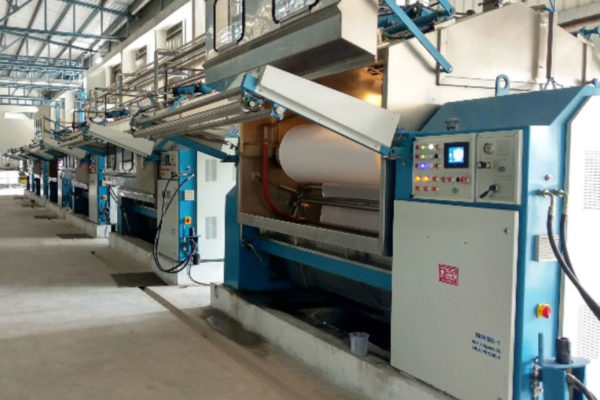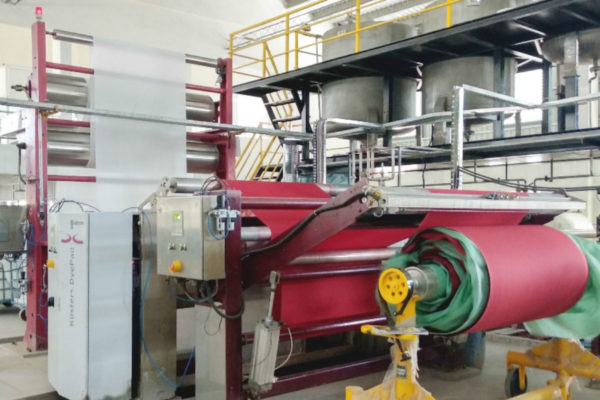 647434b3ae56d
We have advanced Ramsons Horizontal Washing Machine (Belly Washer) with Washer extractor and Steam Tumble drier set up!   Hot forged end flange shafts ensures long life of both Machine and the washed fabric!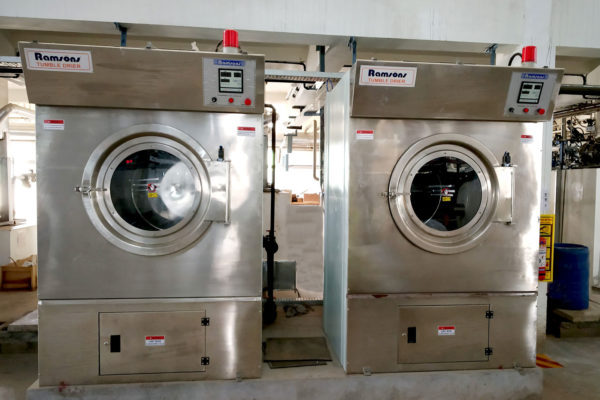 647434b3ae7fd
Eco Friendly Pre-treatments
Enzymes which are a class of Proteins and biodegradable are used in pre-treatments such as de-sizing, scouring, Bleaching etc. The removing of size material which incorporated in pre-weaving process is de-sizing and we use Hydraulic method of Enzymatic steep!
647434b3aeb6d
The fabric is passed through drying cylinders to reduce the moisture content of fabric then through cooling station to provide Superior strength improvement, durability of Dimensional stability and soft feel!! We have MENZEL chainless continuous Mercerizer in-house!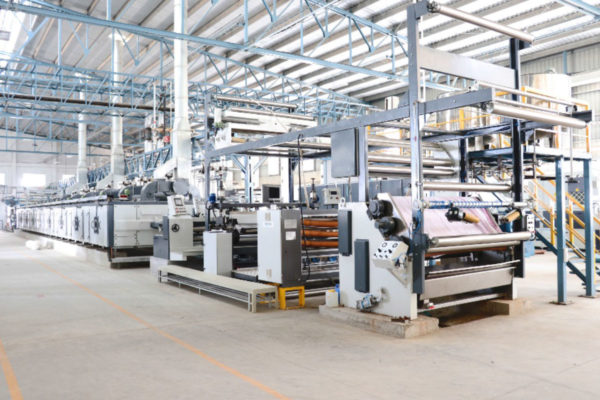 647434b3aeddd
We have MHMS Austria made Rotary screen printer which can print 12 colours - 1mtr repeat of any Discharge / Reactive / Pigment printing on Cotton / Polyester / Viscose & Poly cotton fabrics. With Smarlex Laser exposer used for screen making, you will love the print quality of this machine!
647434b3af1ef
We have weft straightener (Bianco), coating (Tusker), Stenter (Harish) &  Ronson Sanforising Machine by which we can get the optimized shrinkage of fabrics!